E-Business with Web Design (Level 5)
This course prepares students for further studies at Third Level or to progress to employment in the area of E-Business/Web Design.
Duration
Duration: One year, full time.
Modules
eBusiness 5N1369
The Internet 5N1611
Web Authoring 5N1910
Communications 5N0690
Work Experience 5N1356
French 5N1623
Word Processing 5N1358
Start Your Own Business 5N1418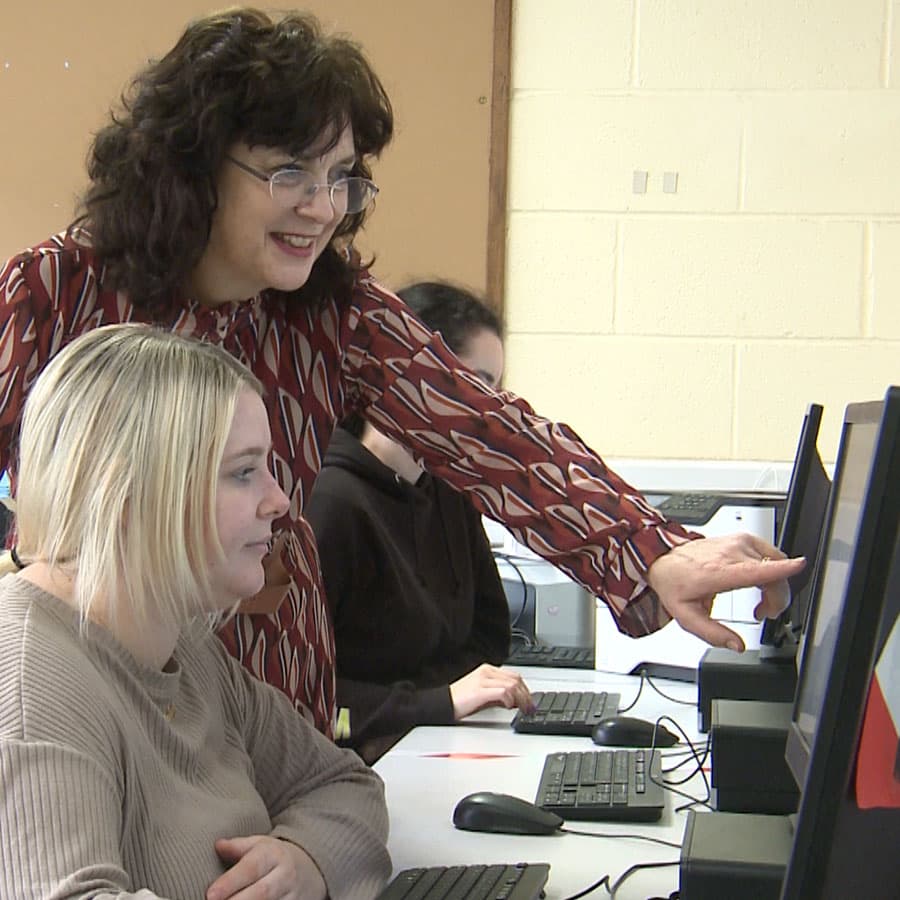 Certification
NFQ Level 5 award made by QQI E-Business (5M0828)
Career Options
Students may wish to progress to study at Third Level or to gain employment in this area.
Third Level Progression
This course has a wide range of Third Level progression opportunities including:
TU Dublin- Tallaght accept this award for multiple business related degrees including Business TU932, Advertising and Marketing Communications TU780 and Digital Marketing TU782. It is also accepted for other degrees such as Media Production and Digital Arts TU982.
TU Dublin- City Centre Campus accept this award for multiple degrees including Retail Management and Marketing TU676, Marketing TU675 and Business Management TU673.
UCD accept this course for Humanities DN530.
There are many more opportunities for college progression.  Please contact admin@greenhillscollege.ie with any queries.
Entry Requirements
Leaving Certificate, Leaving Certificate Applied Programme, QQI Level 4 full major award or equivalent.

Work/life experience may be acceptable for mature students.

Students should be 16 years old or over at the start of the course.

Aptitude: Applicants must have a motivation to learn, an interest in the subject area and the ability to acquire the knowledge, skills and competencies set out in the course.

Competent written and spoken English (CEFR B1 or higher).
Fees
For details on our fees, please click here.