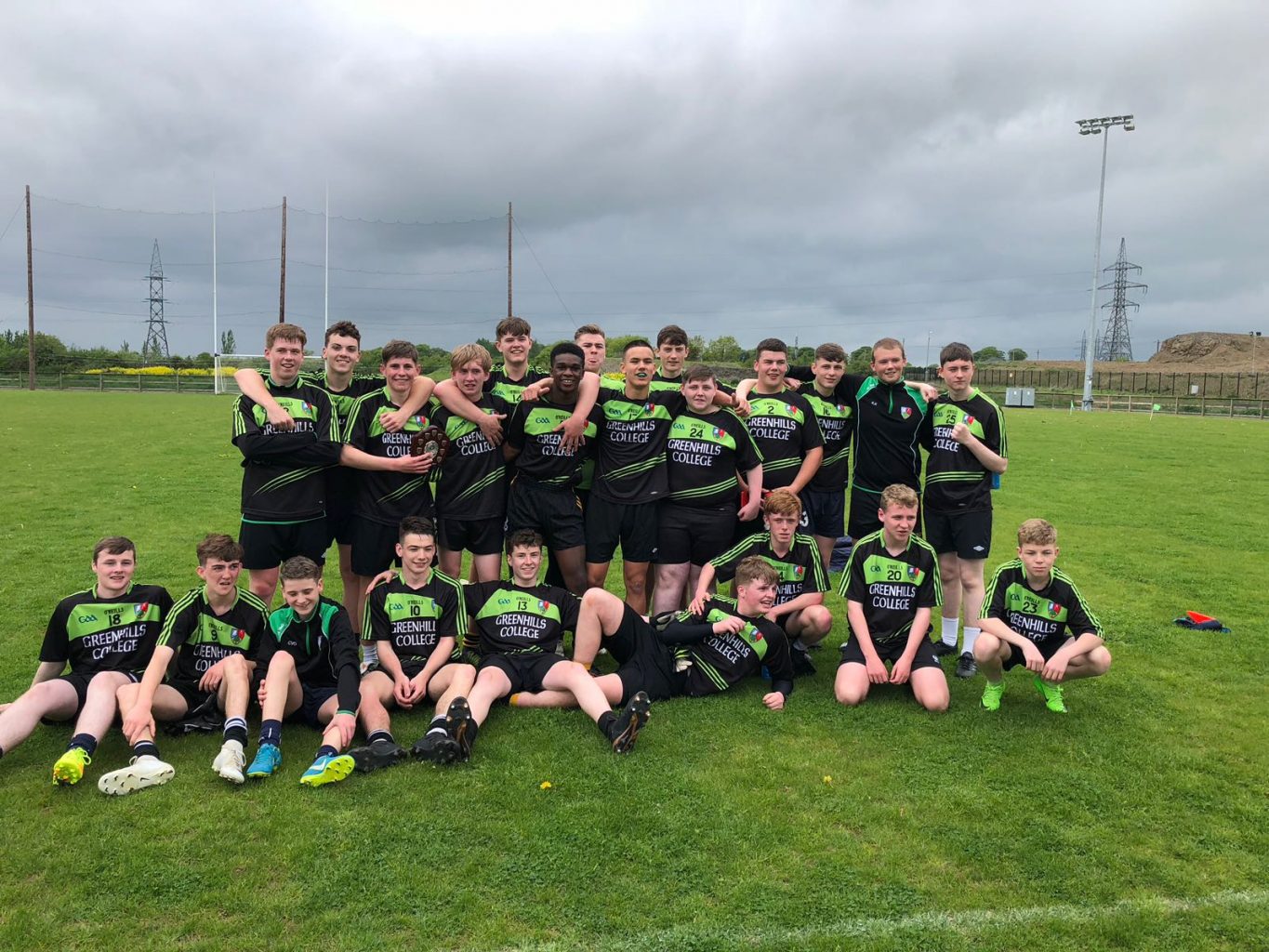 Greenhills Community College encourages and supports a diverse range of extracurricular activities to suit the interests of our students. From Sports to Music Club, we
Sports
Greenhills Community College has a long history of sports in the school. Our teams have participated in inter-school competitions, both at team and individual levels. Our Sporting activities include boxing, football, GAA hurling and football, and handball. The focus is on having fun, encouraging students to get involved, and supporting all students no matter the ability.
Art Club
The Art Club initiative was set up to provide pupils with time and a space to focus on Art. They are encouraged to learn new skills and develop their drawing and painting.
The club provides a safe space for pupils to come and develop their art skills, it is especially important for exam classes such as 3rd years who wish to work on their projects, where they are given professional guidance and support.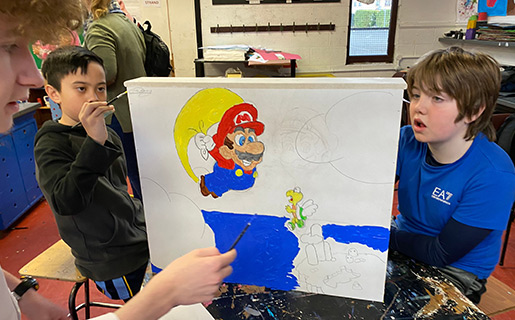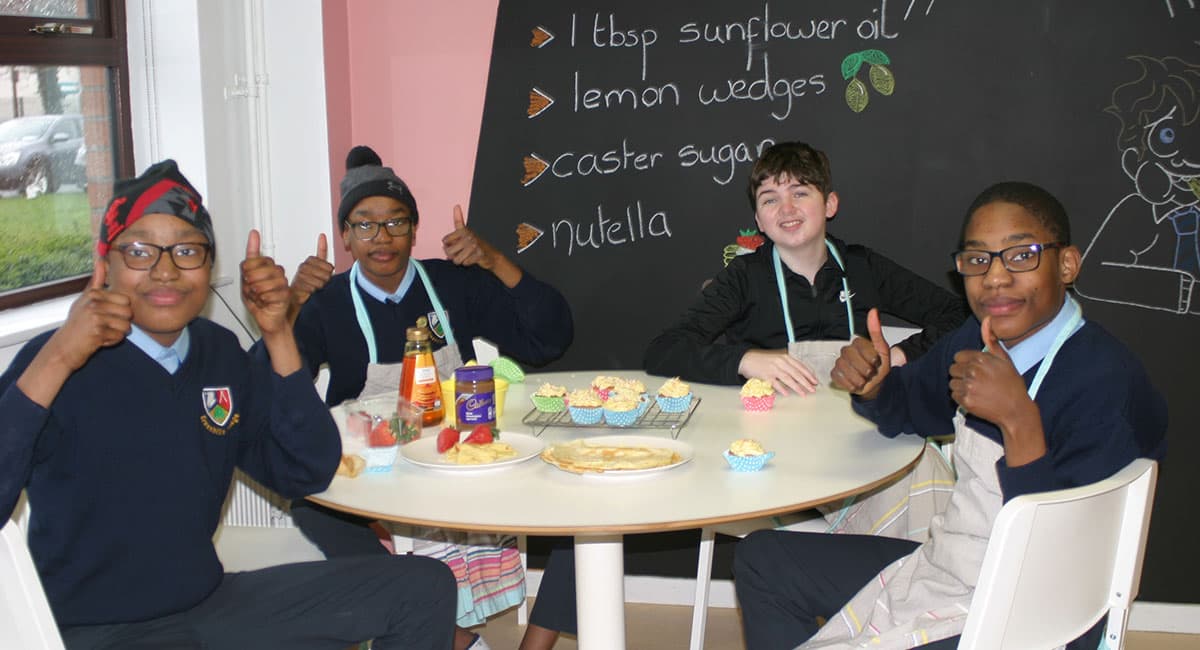 Breakfast Club
Greenhills College offers a free Breakfast Club to all students. The Breakfast Club opens from 8.30 a.m. – 8.55 a.m. each morning, Monday to Friday. There is positive energy in the club in the mornings and students get a chance to chat with each other and have breakfast before heading to class. Foods on offer are breakfast cereals, toast and apple/orange juice. Occasionally we have themed breakfast.
Chess Club
Over the past few years, membership to our Chess Club has grown year-on-year. The Club provides beginners with the opportunity to learn how to play chess and allows more advanced players the chance to develop their chess skills in competition with their peers.
Chess club allows students to develop their problem solving and communication skills, as well as develop new friendships.
.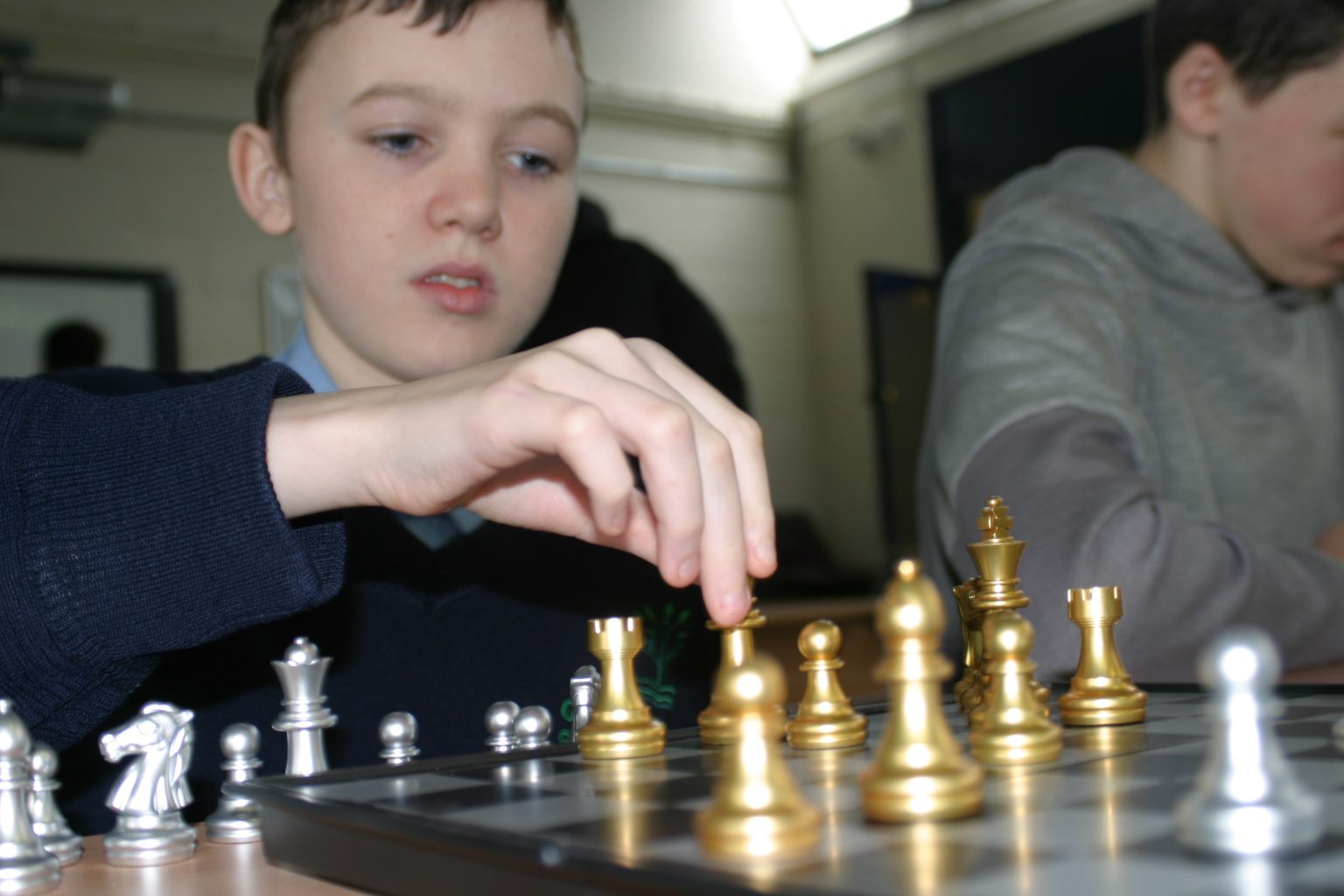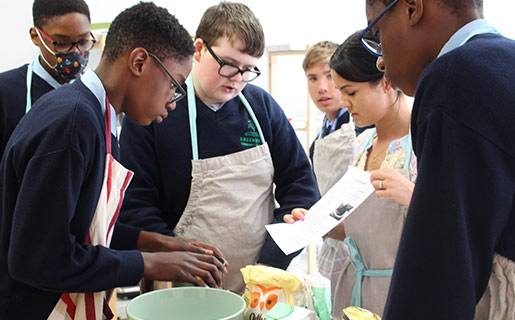 Cooking Club
Our Cooking Club, which is held daily at lunchtime, is one of our more popular Clubs. The 6-week programme brings groups of budding student chefs together in our kitchen to create culinary masterpieces.
There is a strong focus on learning about healthy and nutritious foods. And participating students get to enjoy their creative meals during lunchtime.
Music Club
Our Music Club attracts students from across every year to participate in this lunch time weekly creative activity. Students are introduced to a diverse range of music and instruments including ukuleles, guitar, percussion, and piano. The Club instils an appreciation music, and lively discussions are held on music related topics.
The members of the Club are encouraged to perform at different school events, from our Christmas Shows to Graduations and end of term events. Many of our students have auditioned for the DDLETB Festival of Music held in the National Concert Hall annually.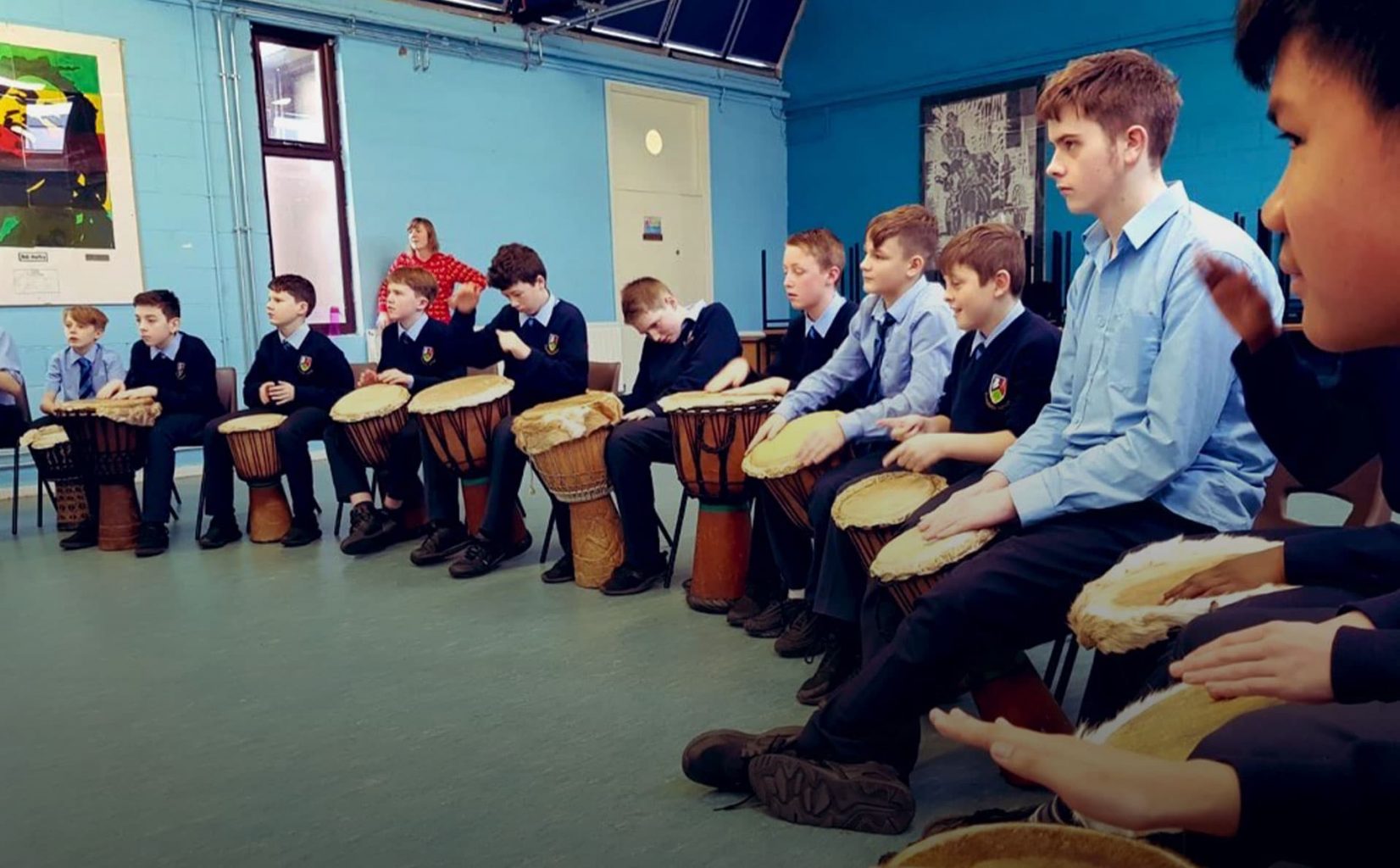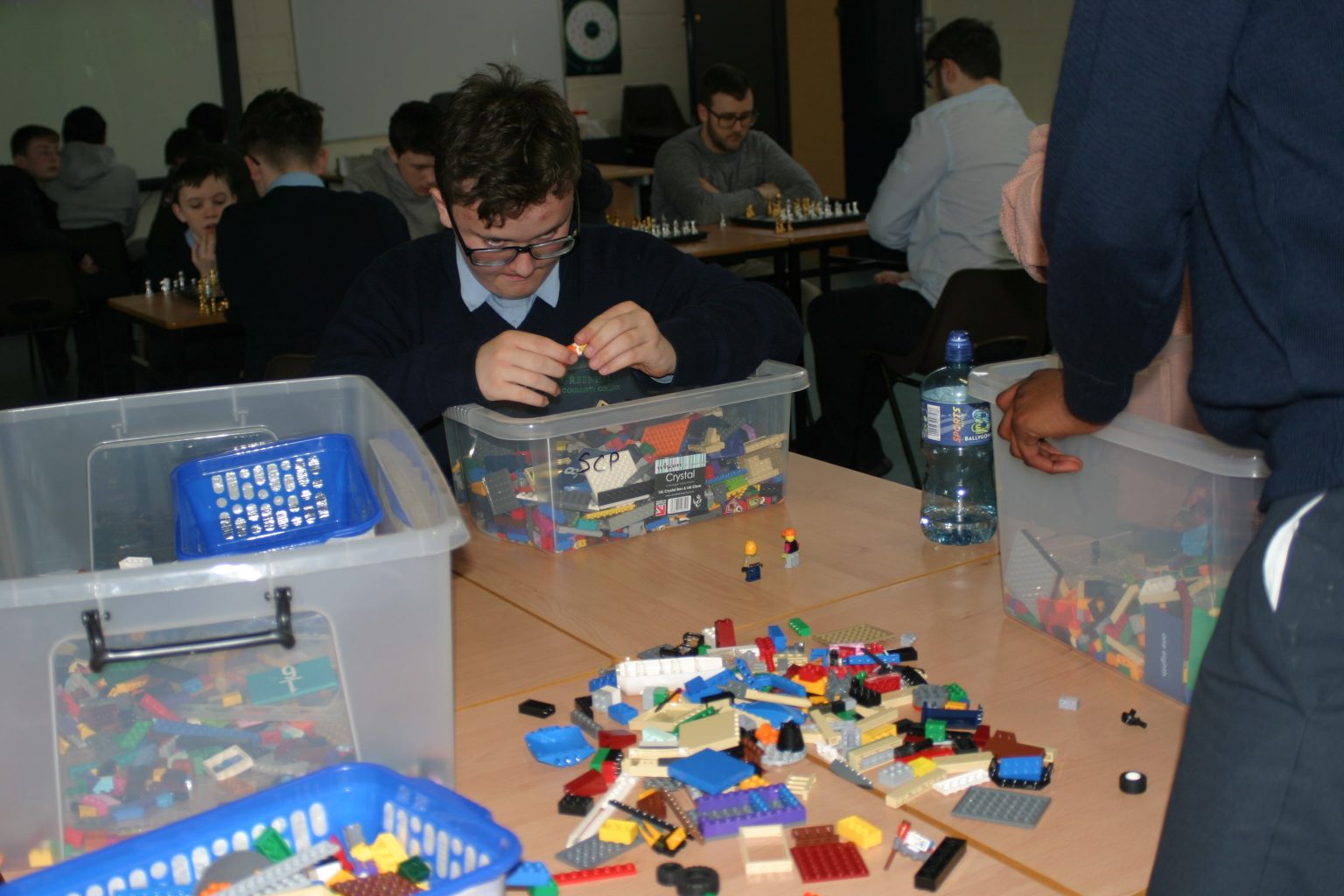 Lego Club
Our Lego Club fosters creativity, teamwork, and lateral thinking in a fun, relaxed environment. The Club is very inclusive and brings together students from across to work in groups or on their own to build their LEGO projects, small and large.
Teaching staff are on hand to provide support to our budding Lego builders.
Enterprise Club
We have a thriving Enterprise Club which marries in-class and out-of-class activities to foster a spirit of enterprise and business in the School. The spirit of the Club is as much about the journey that students take to develop their business ideas, as the participation in national and regional enterprise awards. Participants are equipped with the skills to think for themselves, to explore new opportunities and to build an understanding of all elements of business from negotiating to planning and finance.
Every year, students are encouraged and supported to participate in the Student Enterprise Awards Programme and the NFTE Awards Programme. In recent years, our budding student entrepreneurs have successfully represented the school at national and regional levels in both competitions.