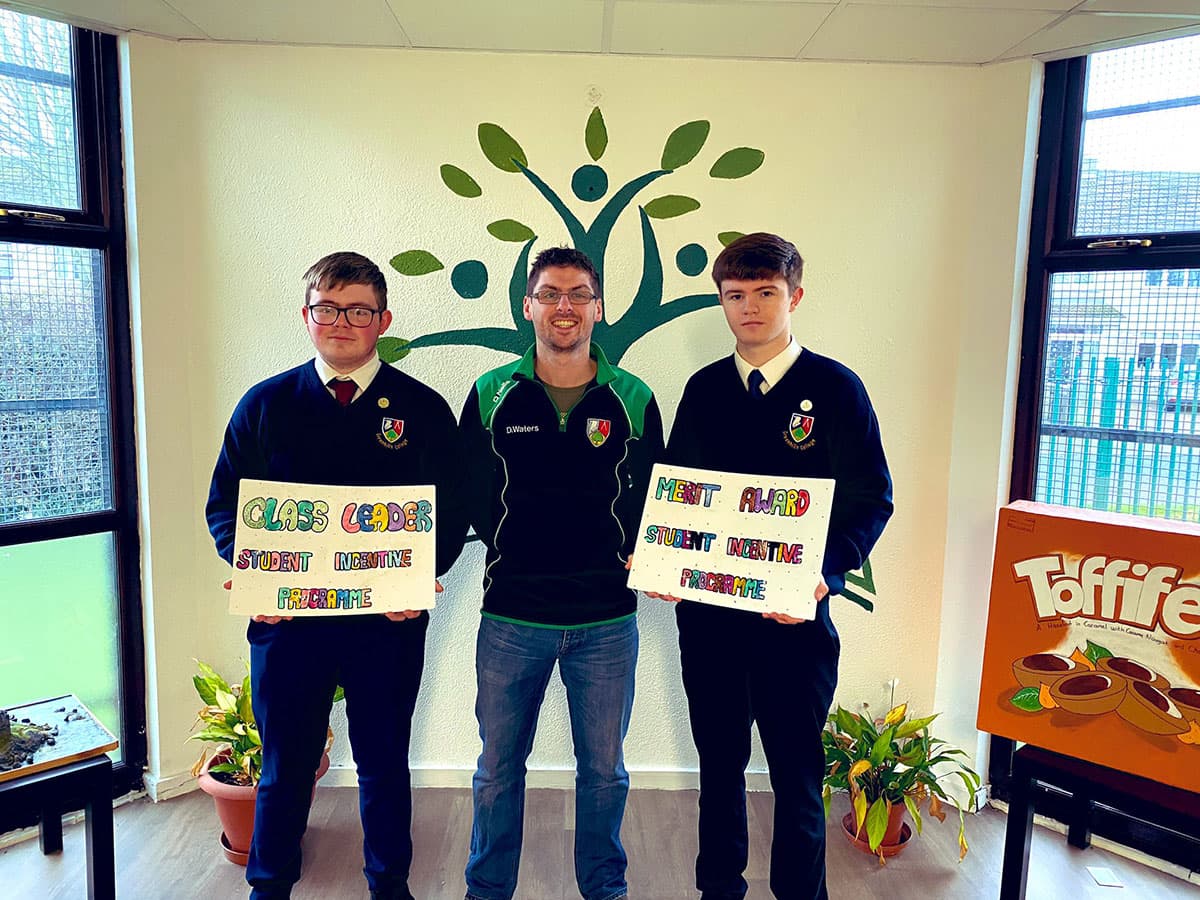 Leaving Cert Applied is a two year programme with a practical focus which combines elements of continuous assessment and exams.
Students study a number of subjects over the two years of their course.
English and Communications
Mathematical Applications
Career Preparation and Guidance
Social Education
Information Technology
Graphics and Construction Studies
Crafts and Design
Science
Arts and Drama
Communicative Irish (1 year)
Communicative German (1 year)
Work Experience
The Work Experience module is a very important aspect of the programme.
Students complete two Work Placement blocks in Year 1 and Year 2.
These blocks are essential in giving students the knowledge and experience of life in the working world. This module also provides them with an understanding of what they need to achieve throughout their course to excel in their chosen career.
(90% Attendance & Punctuality in each subject is mandatory)
Three Areas for Assessment
Satisfactory completion of modules/
assignments within each subject 62 credits (31%)
7 Student Tasks 70 credits (35%)
Final Examinations 68 credits (34%)
Total 200 credits (100%)
Grading
The Leaving Applied Certificate is awarded at three levels:
Pass 60-69 % (120 – 139 credits)
Merit 70-84 % (140 – 169 credits)
Distinction 85-100 % (170 – 200 credits)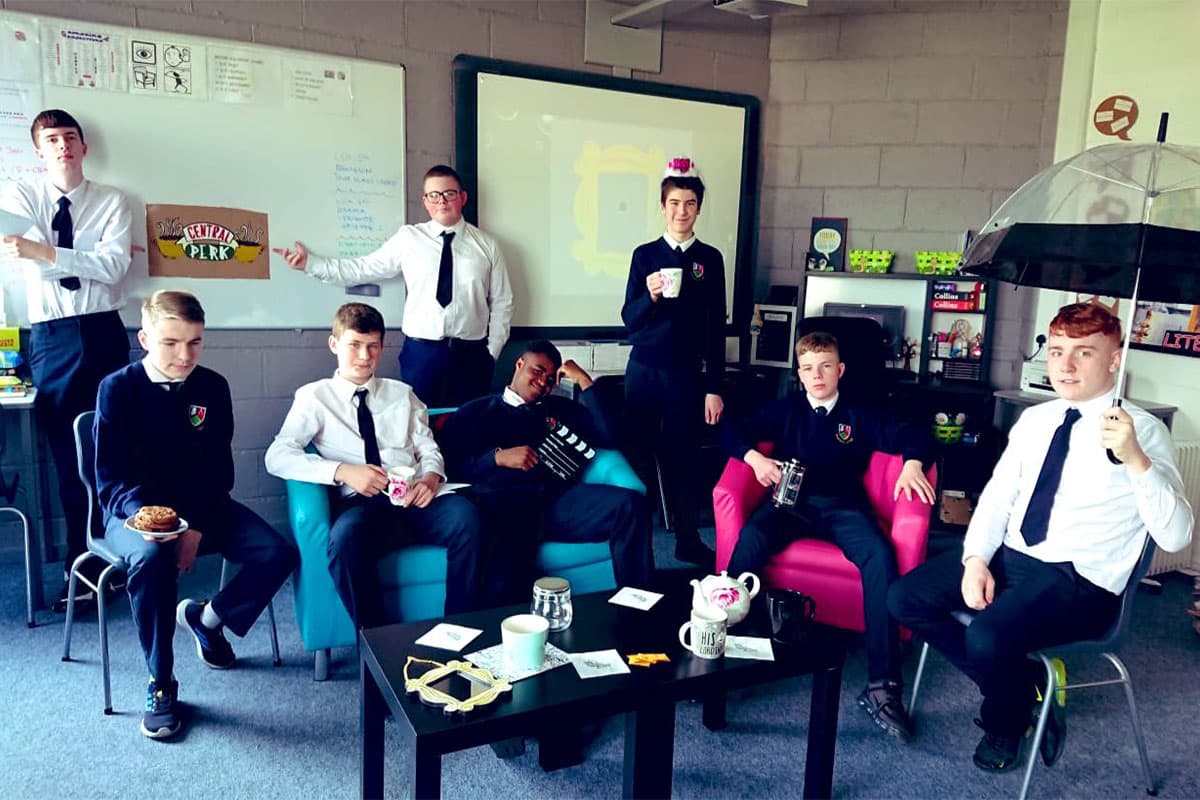 Final Exam Subjects
English and Communication (Written and Oral)
Construction Studies
Crafts and Design
Mathematical Applications
Gaeilge & German (Written and Oral) 1 Language per year.
Social Education
Tasks
There are 7 tasks to complete over 2 years.
A Task is a practical activity by which learning is applied to:
The development of a product
The investigation of an issue
The provision of a service
The staging of an event
The tasks are run across different curriculums and are presented to a state examinations examiner through an interview process.
Trips and Activities
Active learning is central to the Leaving Cert Applied Programme. Trips, workshops and activities are encouraged in every subject and students are asked to reflect on all their experiences throughout the year.
Progression
There are many paths of progression after completion of the Leaving Cert Applied Programme. Many learners progress to Post Leaving Cert courses (PLC) and then to Further Education. Others progress to apprenticeships or other forms of training. Whatever the progression path, Leaving Cert Applied students will be well equipped to cope with the practical skills necessary to achieve success in the working world.
What our Students say
"I chose LCA because it's more practical and suits me better."
"I think it's great that you can get credits for attending and completing key assignments that go towards your overall marks."
"I like the fact that your assessment happens over two years. Coming to class every day is a bonus."
"Getting most assignments done during class time means that there is not much homework pressure which suited me better."
"I really enjoyed the tasks, especially the Craft and Design model project. I got to make an F1 car."
"I liked getting out for work experience. It gave me confidence to go for a part-time job."